Vintage British Motorcycle Starter Manufacturers Announce Joint Venture
For Immediate Release
December 9, 2019
Alton and KickMagic, industry leaders in retrofittable starter products for vintage British motorcycles, have announced a joint venture to combine technical, sales and product support resources in the US and Europe. Alton, based in Britany, France, designs and manufactures starters for Norton, Velocette and Vincent motorcycles. KickMagic, based in Vermont, USA designs and manufactures starters for Triumph motorcycles.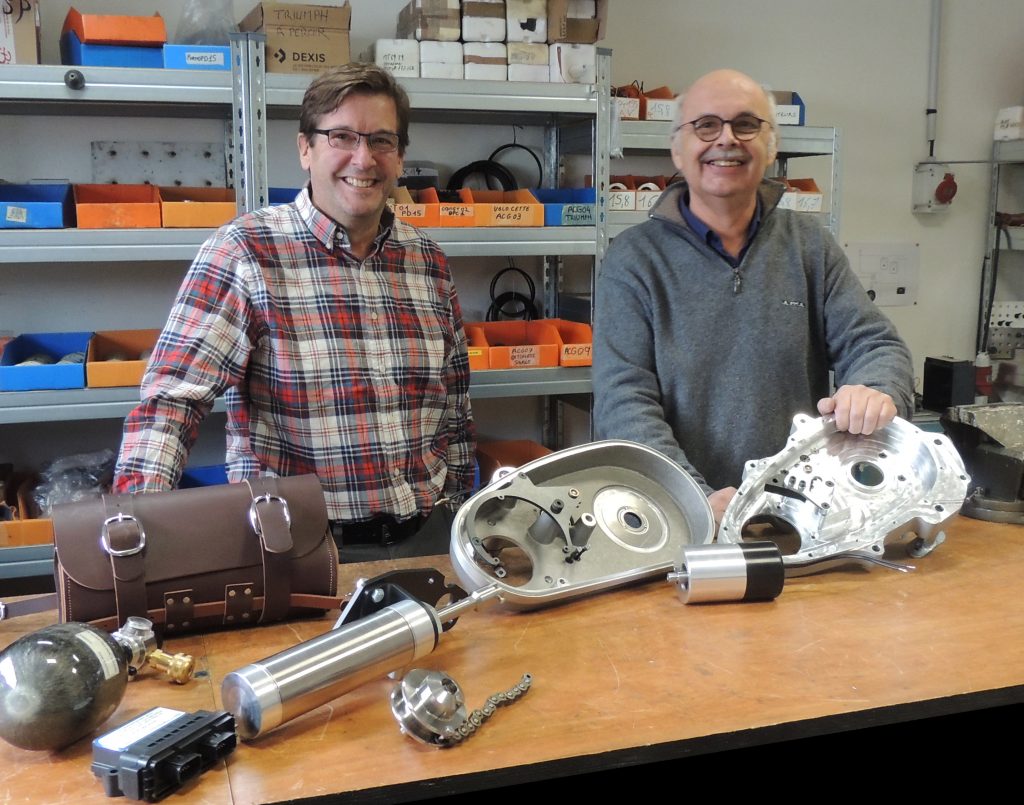 "The majority of vintage British motorcycles are kick-start and with the aging demographics and physical limitations of the owners, our range of starting solutions allows our customers to keep doing what they love," says Jack Manning, President of KickMagic.
"KickMagic and Alton managers are both classic motorcycle enthusiasts. We love the classic charm of the British made motorcycles as well as their authentic appearance. We also share the philosophy of improving classic motorcycles by utilizing innovating technologies to allow riders to enjoy their machines more fully," adds Paul Hamon, President of Alton.
"Our two companies have been working together marketing the Alton products in the US since 2012," continues Jack. "With the introduction of KickMagic in 2018, it was a natural for us to look to Alton as our European partner."
The joint venture will be marketed as "Vintage Starter Solutions" in sales and media promotions. Both company's principals have deep engineering and manufacturing backgrounds and will support derivative products for new applications based upon market demand. The team will utilize trade partners, mostly in the form of vintage motorcycle repair and restoration shops, as well as direct sales to end customers who want to install the systems themselves. All the starters are designed as bolt-on, bolt-off installations with no permanent modifications to the machines.
Paul says, "We are over 3000 miles apart, but we see it as a one-stop shop for customers who need help starting their bikes. The Alton and KickMagic technologies are very complementary and we already have new derivative products in development for other makes and models of vintage bikes."
"We have learned a lot from Alton's experience" says Jack, "especially their use of trade partners for those customers who need help to install the kits. So, we are now active in setting up our network in the US with qualified motorcycle shops. Pooling our technical and market resources means we provide full service for both product lines across the US and Europe"
More information is available online at Alton-France.com and KickMagicStarter.com