KickMagic is a patented design that is applicable across a wide range of kick-start bikes.
We are OFTEN asked about other applications. Our intent is to continue expanding the adaptability of the KickMagic pneumatic-assist starter kits to fit other motorcycles as the market dictates.
IN PROTOTYPE:
BSA 650 Oil In Frame – we have built a system for a local customer, Jerry, shown below. This BSA installation has 90% commonality with the Triumph OIF bikes. If you need one for your OIF 650, give us a call. There are a couple of custom parts required, but otherwise it's pretty straightforward. We'd be happy to build a kit for you.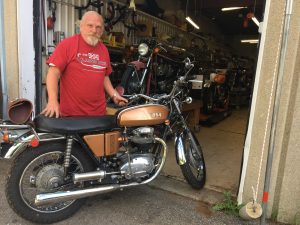 OTHER MARQUES:
Ideally, we'd like to work with owner's groups on marques that we are not fully familiar with. For example, we are often asked about Harleys and Indians, but don't know much about them. Applying KickMagic to other engines with differing kick start shafts and torque requirements is not difficult (and it is fun). The key is to scale the system to provide enough power while at the same time designing a package that blends in well with the motorcycle and looks like it belongs there.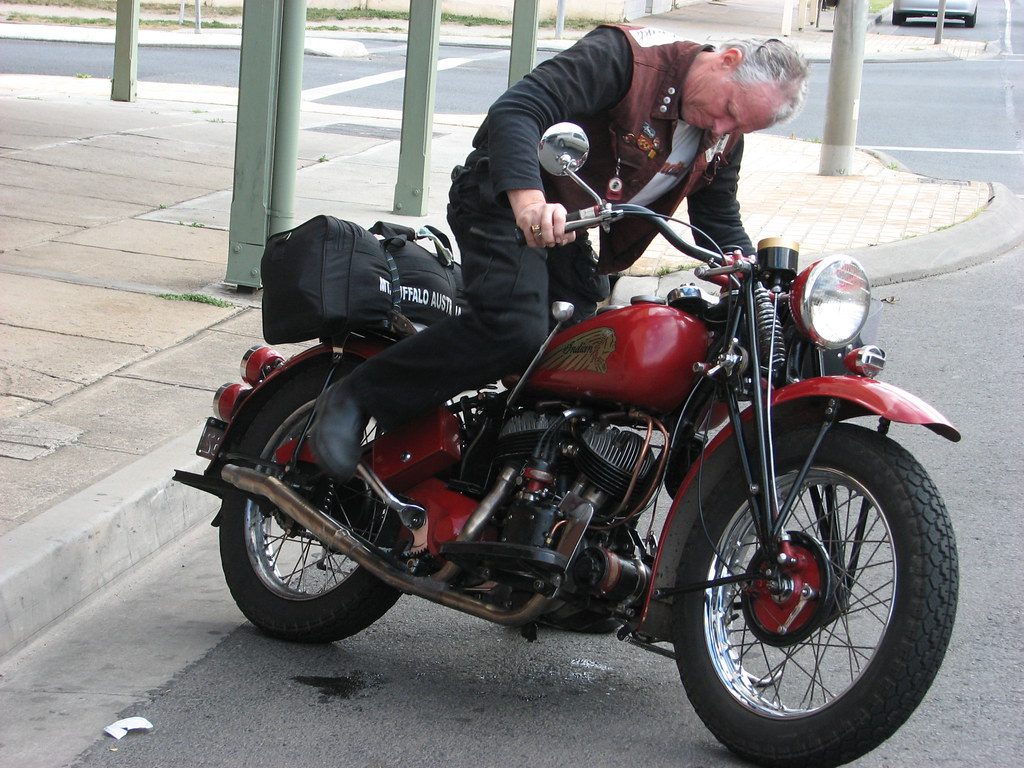 Here's the deal:
We will work with any owner's group to determine the feasibility, application and production cost for a system.
We will need a representative bike to work on as well as a subject matter expert who can help us determine the various years and models differences, etc.
For the actual hardware development, we will provide the development engineering labor, but will request funding for any prototype hardware that must be procured or fabricated. Usually not that much ($100's vs $1000's) but we want the group to have skin in the game.
Because we use an industrial contract manufacturer, Pearse-Bertram, we can guarantee production pricing. What is required by the owner's group is a commitment for a TBD number of systems. As a benchmark, we used 50 for the Triumph program and that got us production pricing under $2K for the kits.
Think you and your fellow owner's would be interested in developing a starter solution? Give us a shout and we'll get the ball rolling on a feasibility study. We can do a mock up and rough production cost estimate pretty quickly at no cost if you can get us a bike to check out.