It is January 29, 2020. CBE's Nick Woodbury is surrounded by family as they stand vigil at the end of his life.
Cancer sucks, but it gives you time. In Nick's case, his family has rallied with poise, grace and strength. In his "work life" (Nick never considered CBE as work) he has seen the goodwill, humor and yes, love from his colleagues, customers and business associates returned in spades. He is a man at peace with the world and that is the best end game anyone could ask for.
This post is published as a means for you to share your thoughts and remembrances with others (in the comments below). We are getting so many individual calls and emails, we felt it was time to find a common place for them all. Special thanks to Stephen Kastner, a Guild member and our webmaster, for putting it together on this site, which is fitting as it was Nick who always said we needed to find a starter solution for Triumphs. He had a blast being part of it all.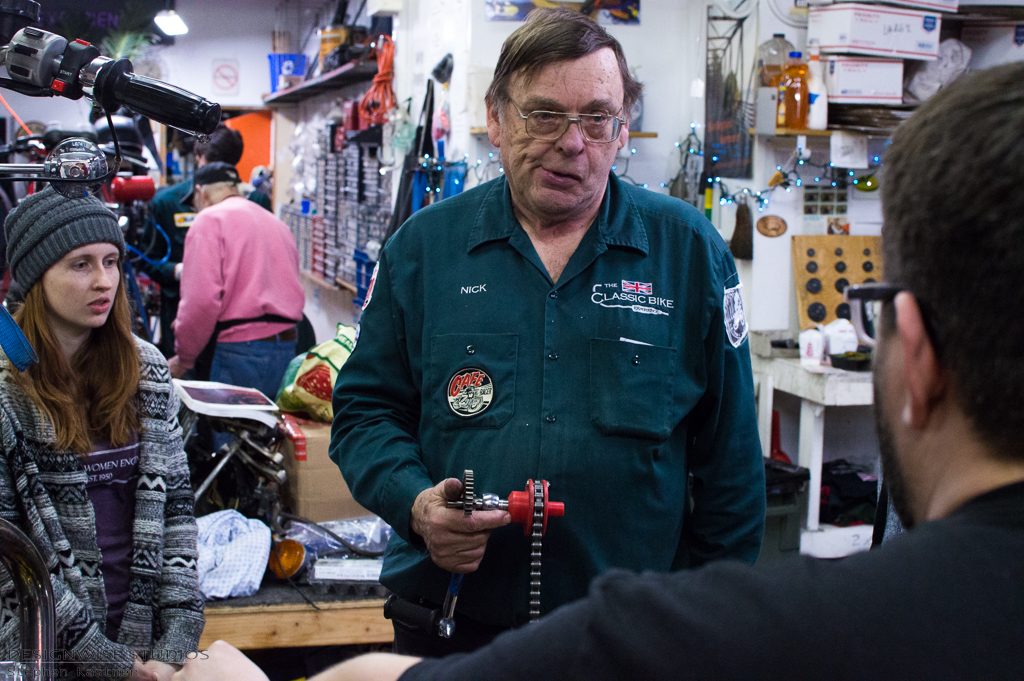 Nick always took his first motorcycle ride of the year on his birthday, April 26. His family likes the idea of a Nick Ride on that date, which this year is conveniently on a Sunday. Please take note, as I'm sure we'll pull this together. Nick also had a long history as a hot-rodder and we'll be sure to include that circle of friends as well. Nick was particularly fond of echoing the following line, "If I had all the money back I ever spent on cars and motorcycles… I'd spend it on cars and motorcycles." Amen to that.
Post your comments below my friends.